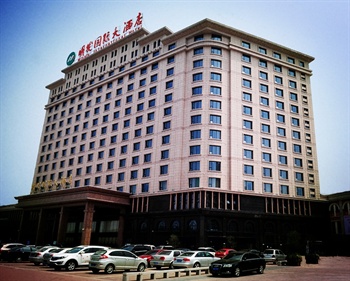 The Mingfa International Hotel is an ideal spot for travelers wanting to discover the city. This property features Free Wi-Fi in designated areas, and is just 200m from the Hefei Mingfa Shopping Mall/Si Li He Area.
The hotel is only 11km from Hefei Railway Station and 32km from Hefei Xinqiao International Airport, giving guests a number of convenient transportation options.
In their spare time, guests can explore the hotel's surroundings. This Hefei hotel offers free parking on site.
There's never a dull moment at this hotel, our guests indicate that the facilities are excellent. This hotel is the usual choice for a large number of business travelers.